Welcome!
---
Building stringed instruments is our passion. More love than can be imagined is given to each instrument - from conception to completion. We take great pride in manufacturing in the U.S.A. and sourcing parts from domestic sources, so you can be assured your instrument is of the highest quality. It is the greatest honor of all to get to know all the musicians who commission instruments through us and buy our standard models off the shelf. Again, we thank you.



---






Design Your Own Guitar
---
Do you have a guitar in your head that you've been dreaming about? We have developed the technology to take your ideas (graphics files, drawings, etc.) and convert them into real working guitars - affordably and with a quality that is on par or better than some company's "Masterbuilt" line. With reasonable lead times, you could be playing your custom designed guitar in as little as 4 weeks.
Inquire about the process
.
Proudly Made in the U.S.A.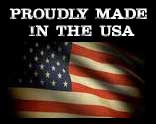 © 2011 Sweetwood Guitar Co.
All content copyright Sweetwood Guitar Co.
WebSight Design